Company
PHILOSOPHY OF THE AGENCY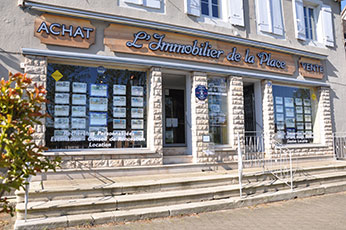 The estate agency "L' Immobilier de la Place" is based in the countryside, safeguarding the Bressan heritage which is rich in charm and style. Situated in Saint Germain du Bois, the chief town of the canton which groups together 13 communes, we are in the privileged position of being between the vineyards of Burgundy and the Jura. Only 20 minutes from Chalon-sur-Saône and Lons-le-Saunier, 50 minutes from Dijon and Mâcon, and 1½ hours from Lyon and Geneva, Saint Germain du Bois truly belongs within the Burgundian Bresse.
Our aim is to be the best possible in fulfilling the requirements of people researching for a property and therefore avoiding unnecessary visits and concern, but maintaining a consistent and efficient quality. One of our characteristics is to give our client the best possible impartial advice.
Our estimates are free of charge.
The outcome, we hope, is satisfaction for everyone. We adapt our work to every situation as every persons requirements are unique...
COMPANY : PRESENTATION AND APPROACH OF THE PROFESSION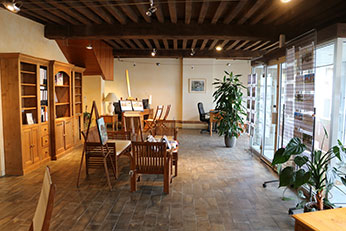 Jean-Louis Brulé et Ambre Brulé are associates of a company that is responsible for a capital of 8 000 €, registered at the "Registre du commerce et des sociétés de Chalon-sur-Saône" [Register of commerce and societies of Chalon-sur-Saône] under the number 481 638 591. TVA intracommunautaire : FR 0248163859100018. The company name is "L'Immobilier de la Place" and our head office is the fixed address of 15, Place du Marché, 71330 Saint Germain du Bois.
By abiding with the conditions set in law no 70-9 on the 02/01/1970, modified by decree no 72-678 on the 20/07/1972, the manager, BA in law, is the holder of a professional certificate "Transactions sur Immeubles et Fonds de commerces" [Transactions of buildings and businesses] no 71CP1029 delivered the 08/04/2005 modify by no CPI 7101 2016 000 003 267, obtained from the Chamber of Commerce and Industry of SAONE ET LOIRE on 14 January 2016.
The financial guarantee of the funds disposed by the client is held by the 'Federation National de l'Immobilier' (FNAIM), and stands at 120 000 €.
Our company's activities are aimed at all transactions involved in buying, selling, renting or other, of property or commercial property. All industrial, commercial and financial operations, movable or fixed can be related directly or indirectly to the social object and all the similar or connected objects.